Phoenix Art Gallery
For more than thirty five years Bentley Gallery has been synonymous with contemporary painting and sculpture in the Southwestern United States. The Phoenix art gallery represents mid-career and museum-collected artists from the U.S. and Europe. Throughout the history of the gallery, a diverse range of mediums have been represented. Including painting, sculpture, photography, drawing, textiles, installation art, and video.
Paramount to every exhibition at Bentley is the selection of works that are beautiful, that are exquisitely crafted. And that force us to change how we experience the spaces we share with the art.
BROKEN LOOSE
This Third Friday, November 18, from 6 to 9 p.m., we open our first exhibition in our new home at 250 E. McKinley St. in downtown Phoenix.
We are thrilled to be opening our new space with a showing of spectacular works by the late abstractionist icon Ed Moses. Fearless in his explorations, Moses engaged in what he saw as the continual process of discovery for over half a century. His compositions include Braque-inspired, semi-representational scenes; abstract, allover patterns; color fields; hard-edged geometric shapes; and his late-career "crackle paintings". Broken Loose is a curated collection of samples from Moses' complete oeuvre that showcase the gamut of the artist's explorations.
_____
ED MOSES (American, 1926-2018)
Considered one of the foremost postwar abstract painters in the Southern California scene, working alongside a generation of artists known as the "cool school", Moses was among the first artists to be shown at L.A.'s legendary Ferus Gallery in 1957. He has since been collected by a number of prominent institutions including Museum of Modern Art, NY; San Francisco Museum of Modern Art, CA; Hirshhorn Museum, Washington D.C.; and Musee National d'Art Moderne, Paris.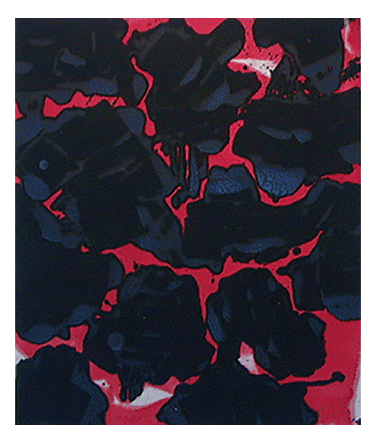 Please note: We respect your privacy and we will never sell, rent, lease or give away your information to any third party.

Subscribe To Our Newsletter
Receive the lastest artist and exhibition news from Bentley Gallery.