Chul Hyun Ahn was in our show In the Absence of Color, May 17th – July 13th, 2019.
Chul Hyun Ahn's mesmerizing sculptures speak to compositional issues of color and space, invoking the illusion of infinite space through the use of mirrors and light. Mining the territory of light and space artists including Peter Alexander, Robert Irwin, and James Turrell, Chul Hyun Ahn's work suggests that space is possessed of its own verifiable presence, an altered and negotiated prescience and that within this expanded reality, one can determine a new way of seeing.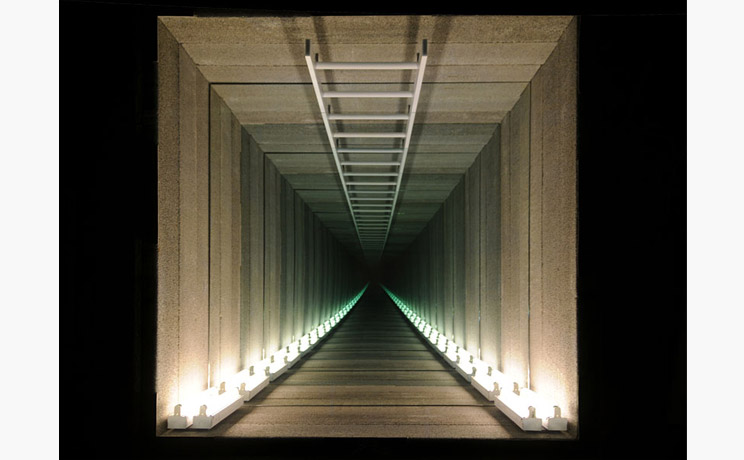 Chul Hyun Ahn
Tunnel, 2013
cinderblocks, fluorescent lights, mirrors
23 x 68 x 68″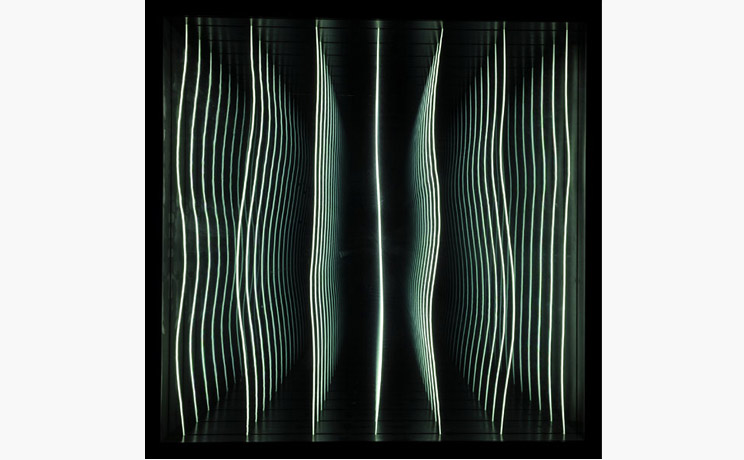 Chul Hyun Ahn
Mirror Drawing 730, 2015
plywood, LED lights, mirrors
31.5 x 31.5 x 5.5″
Chul Hyun Ahn was in our show Color Spectrum, March 14th – May 11th, 2019.
A group show featuring works by Chul Hyun Ahn, Dion Johnson, Eric Zammitt and Travis Rice. Working across disciplines including fluorescent lights, mirrors, and acrylic paint, the artists in the exhibition expanded our understanding of both the complexity and variant nature of color and how it operates within a two and three-dimensional surface. Making daring visual choices and utilizing a wide array of materials, these artists explored the tensions between content and materiality, symmetry and asymmetry and light and dark.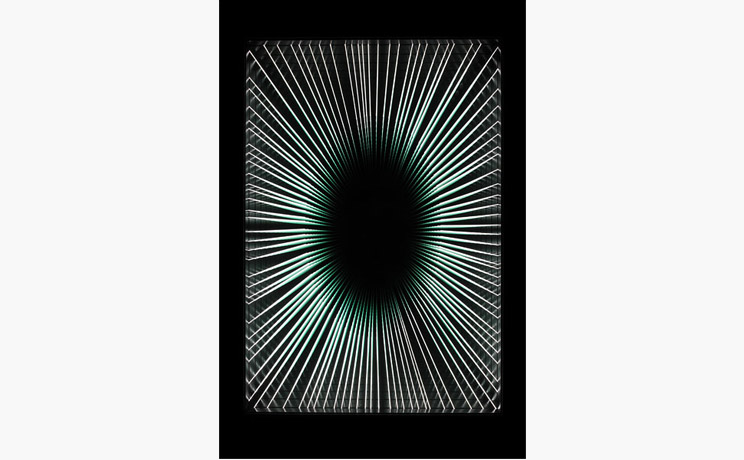 Chul Hyun Ahn
Mirror Drawing #23-3, 2013
Plywood, LED lights, mirrors
49.5 x 37.25 x 3.5″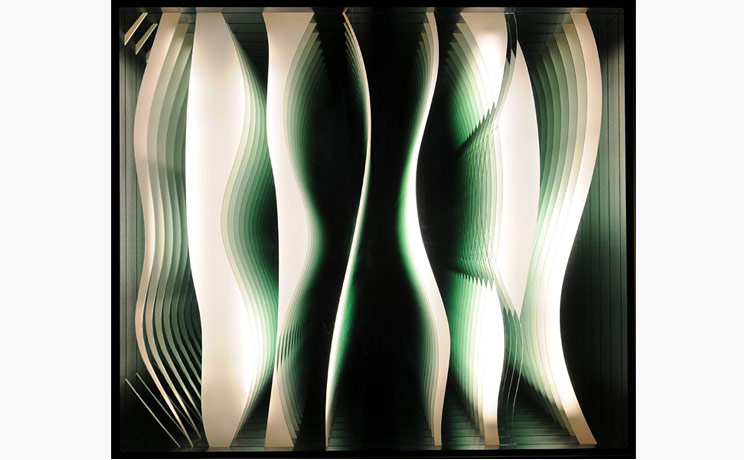 Chul Hyun Ahn
Mirror Collage #1, 2011
Plywood, fluorescent lights, mirrors
25.5 x 31 x 5.5″
Expand to view Chul Hyun Ahn's:
Chul Hyun Ahn was born in 1971 in Busan, Korea. He received a Bachelor of Fine Arts from the Chu-Gye University for the Arts in Seoul, Korea and a Masters of Fine Arts from the Mount Royal School at the Maryland Institute College of Art in Baltimore. Ahn is an artist of international acclaim, with works in numerous public and private collections including the Margulies Collection at the Warehouse, the Hearst Foundation, Borusan Foundation, Delaware Art Museum, Palm Springs Art Museum, Sammlung Schroth Collection, and the Jordan D. Schnitzer Family Foundation. Chul Hyun Ahn is represented by C. Grimaldis Gallery in Baltimore, MD.
Please note: We respect your privacy and we will never sell, rent, lease or give away your information to any third party.

Subscribe To Our Newsletter
Receive the lastest artist and exhibition news from Bentley Gallery.