Current Exhibitions
Devorah Sperber
March 9 to April 14
Artist Talk: Sunday, March 18 at 1pm
(Bentley Gallery is open on 1st Fridays from 6-9pm)
---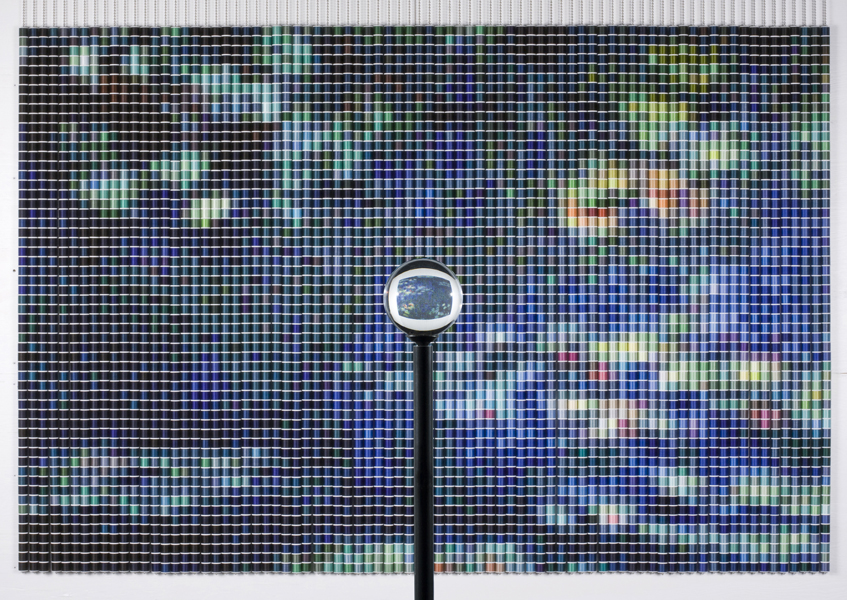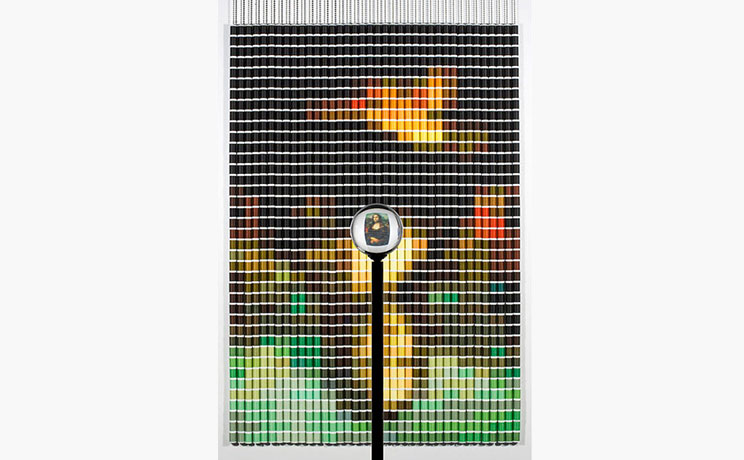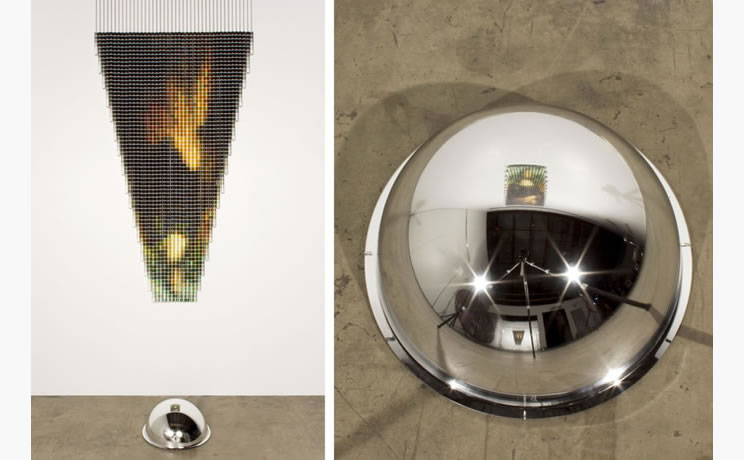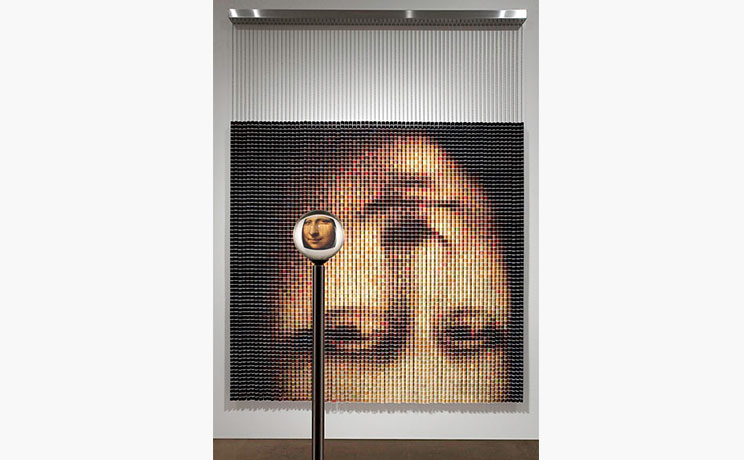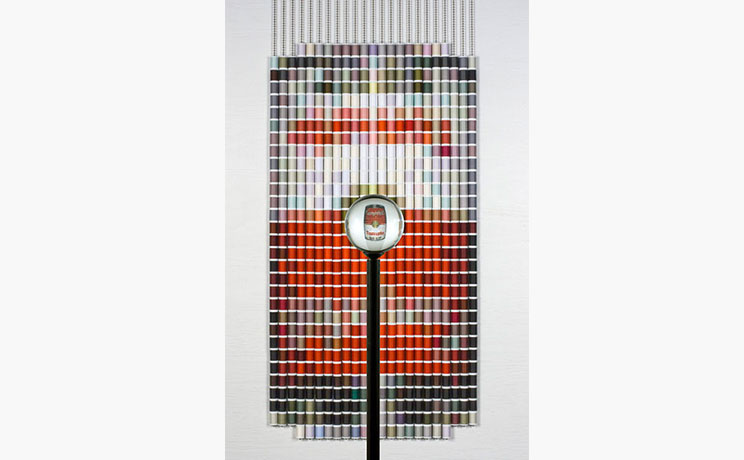 In an art gallery, it can be easy to forget about the complex process taking place between the object, the eyes, and the brain; as light flows through your eye, the brain flips the distorted resulting image right-side up, allowing you to see. With massive hanging installations that have featured as many as 60,000 spools of thread, Devorah Sperber simultaneously deconstructs old masterpieces and the physical experience of viewing them. Having represented Sperber since 2007, Bentley Gallery is thrilled to welcome her back from her solo shows in Luxembourg, Paris, Milan, and New York City.
Viewed up close, Sperber's works are colorful abstractions; it is only when looking through the included optical lens that the thread spools form truly convincing reproductions of works by Leonardo Da Vinci, Jan Van Eyck, Warhol, and other art historical masters. While conceptually exploring sight, Sperber's choice of materials and process also add feminist layers to the work. Not only are spools of thread traditionally linked with "women's work," but Sperber, a woman artist, is using scientific concepts to view the old masters through a (literal) new lens. These installations and their interactive involvement also foster a playfulness not often associated with masterworks.
Devorah Sperber's installations have been commissioned and included in the permanent collections of Microsoft, Redmond, WA; Crystal Bridges of American Art, Bentonville, Arkansas; Memorial Art Gallery University of Rochester, Rochester, New York; Royal Caribbean Cruise Lines; Wells Real Estate Funds, Arlington, VA; Centro Medico Train Station, San Juan, Puerto Rico; Fashion 26 Hotel, New York, NY; among many other public and private collections.