Current Exhibitions
Michael Marlowe
A Deeper Season
April 20 – May 20
Opening Reception April 20 – 6 pm – 9 pm
(Bentley Gallery is open on 1st Fridays from 6-9pm)
Bentley Gallery presents new work from Michael Marlowe. Marlowe's paintings deconstruct the human body to create colorful, luxurious compositions that feel both abstract and familiar.
---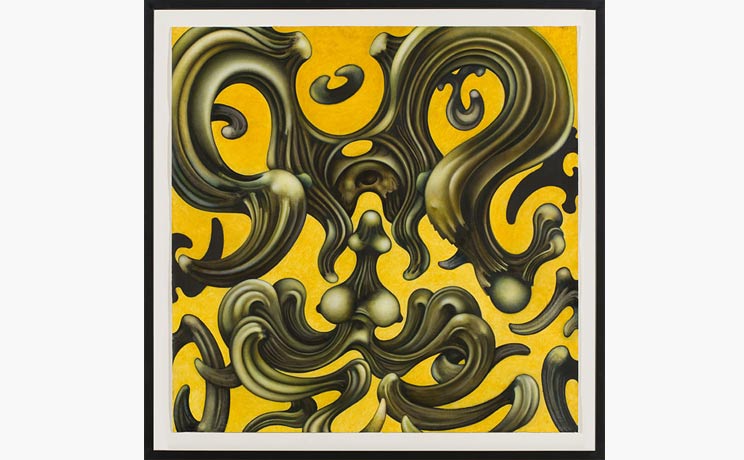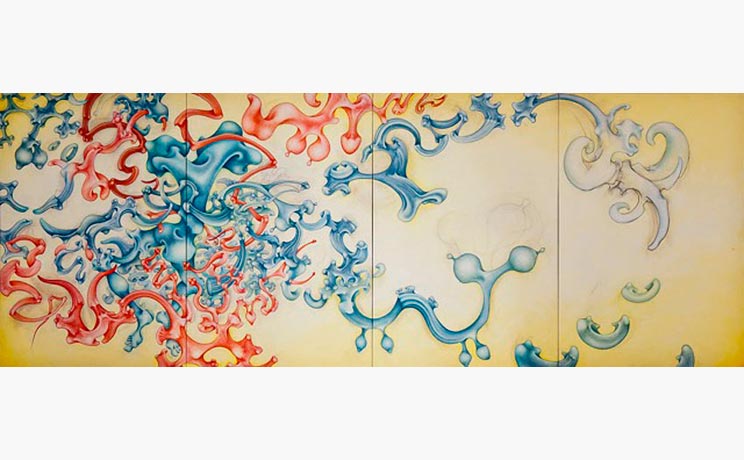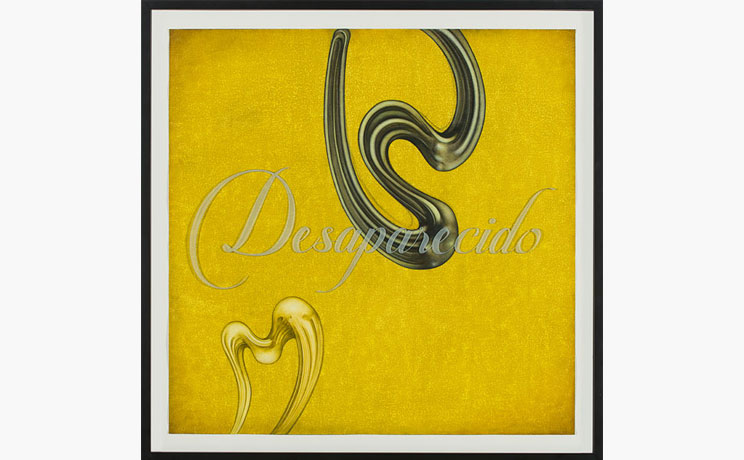 Where a shape may initially appear innocently floral, a closer look reveals its anatomical references; bone, skin, tendons.
With these enticing and thematically layered paintings, Marlowe deconstructs the figure. By forgoing the typical configuration of the human form, the works physically embody the act of self-exploration. "It's the aspects of self we don't show, or don't know, that make us tick," Marlowe says. "This opening up is in order to see around the parts we know to discover the parts we don't."
Michael Marlowe is a studio artist, art director and production designer working in the film and television industry. He holds an MFA in set direction for theater from Arizona State University, and has been awarded several grants, including one from the National Endowment for the Arts. He has exhibited extensively throughout the Southwest, as well as Tampa, Cincinnati, and Chicago.