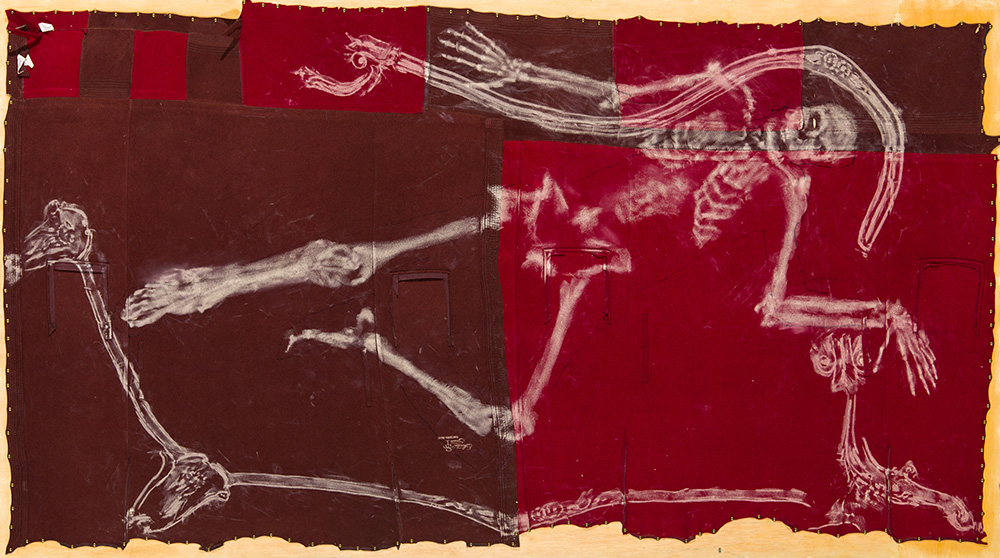 Tim Hawkinson
Lounge
1993
60 x 107 x 1.75 inches
pastel on fabric (bathrobes) on wood panel with upholstery tacks
Lounge by Tim Hawkinson was on view January 12th – February 28th, 2019
Working largely with simplified, hybridized forms that derive from the artist's complex relationship with his own physical body, Hawkinson explores themes of death and regeneration, utilizing irony, humor, and metaphor, while also examining the exacting precision of the natural world.
Marked by a keen and idiosyncratic wit and curiosity about the world around him, Hawkinson's sculptural works examine the nature of …
Please note: We respect your privacy and we will never sell, rent, lease or give away your information to any third party.

Subscribe To Our Newsletter
Receive the latest artist and exhibition news from Bentley Gallery.