ARTIST TAKEOVER: LILY REEVES | LIGHT ATTRACTS ENERGY
July 19 – August 12Evening Full Glow Reception: Friday, July 21, 6-8 p.m.add to my calendarNext Day Matinee Reception: Saturday, July 22, 1-3 p.m.add to my calendar
Bentley Gallery is very excited to announce our next Artist Takeover event. Join us as guest artist and local neon master Lily Reeves transforms the energy of the gallery space through material and light intervention. Throughout her life, and as a central concern of her practice, Lily Reeves has been fascinated with the non-tangible worlds that we move through in our lives: the emotional, psychological, and spiritual worlds that build the fabric of our humanity. She views her work as a tool to work these softer sides of our humanity back into our physical lives, saying, "When light and art come together, magic becomes tangible, and ordinary places transform into new worlds."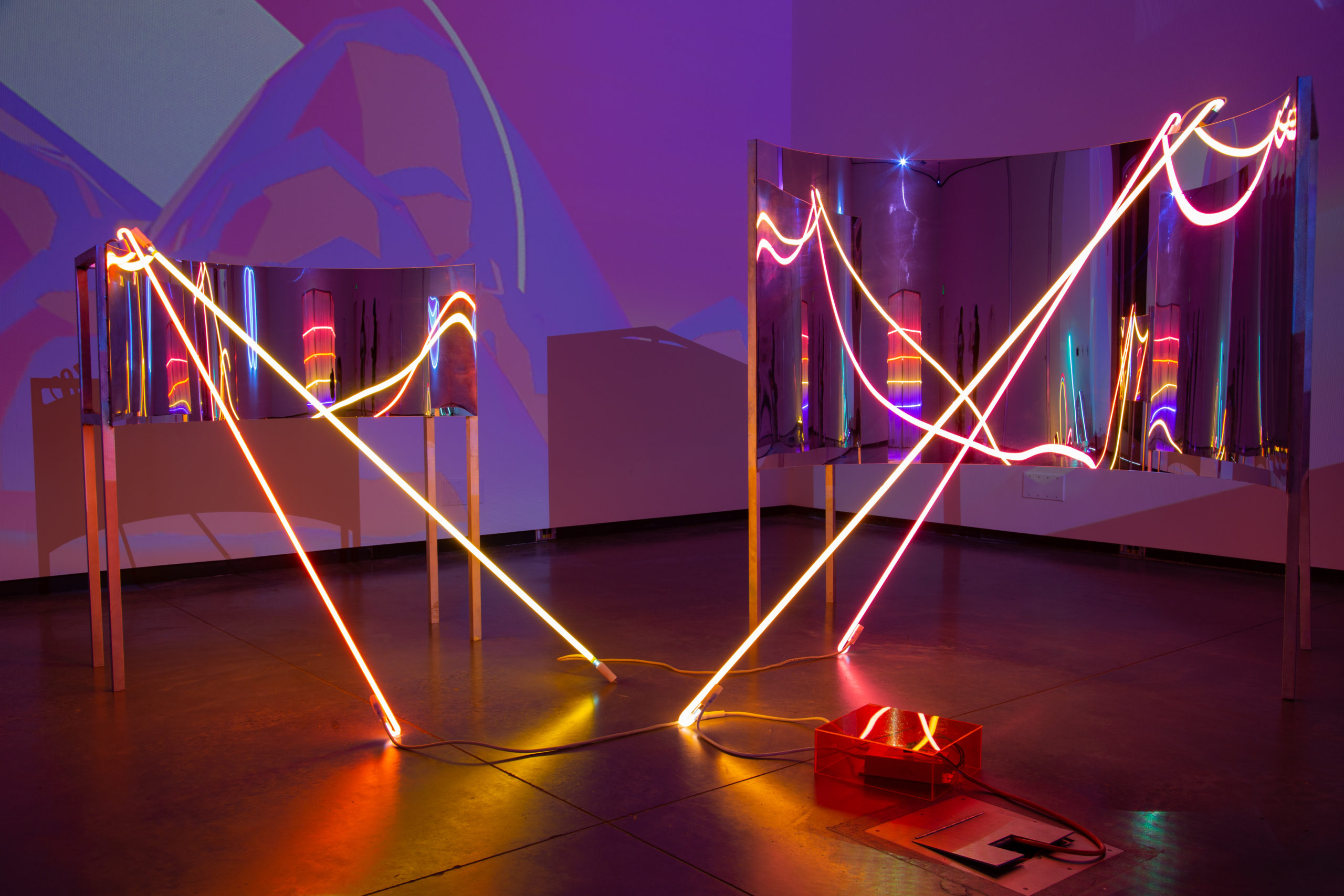 Reeves earned her Bachelor of Fine Arts from Alfred University (2015) and her Masters in Fine Art from Arizona State University in Phoenix, AZ (2018). She has received numerous awards and commissions and exhibits nationally with notable shows at Scottsdale Museum of Contemporary Art, AZ; Abrams-Ingles Institute for the Visual Arts, AL; and the Loveland Museum, CO. She currently lives and works in Phoenix, Arizona.
We're pleased to be hosting two, artist-attended opening receptions across the weekend of July 21. On Friday, we'll be open for an evening "full glow" reception from 6-8 p.m. in order to celebrate this vibrant medium in dim lighting conditions. Then, on Saturday, July 22, you can join us for a next day matinee reception from 1-3 p.m.
Please note: We respect your privacy and we will never sell, rent, lease or give away your information to any third party.

Subscribe To Our Newsletter
Receive the lastest artist and exhibition news from Bentley Gallery.