TONDO
Main Gallery Exhibition
Opening Reception: Friday, February 18, 6-8 p.m.
February 18 – May 21, 2022
Featuring: Louise Blyton, Andy Moses, Devorah Sperber, Jan Maarten Voskuil, and Jim Waid.
Breaking the convention of the rectangular canvas, this collection of contemporary abstract work is presented exclusively in the round! A traditional renaissance form, the tondo—a circular work of art—gained popularity in 15th century Italy when rounded architectural features were en vogue. Bringing this centuries-old practice into the present day with their own unique flair, the artists of "TONDO" reflect a large diversity of styles, mediums, and aesthetics. From hard-edge matte paintings to those of poured metallics, from spools of thread to shaped linen, this exhibition showcases a wide range of talented artists willing to break an almost cardinal rule of contemporary painting, proving also that history can indeed come full circle.
Join us next Friday, February 18, from 6-8 p.m. for the opening of "TONDO" in our main gallery, and for a solo exhibition of works by Travis Rice on display in the project room.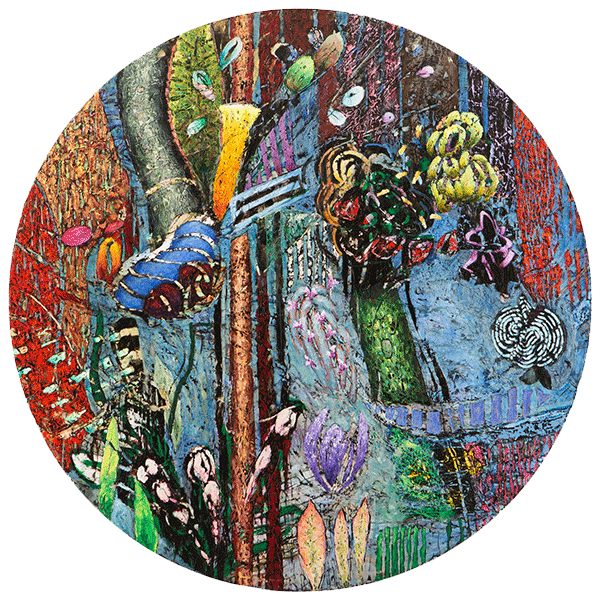 PURE FLUFF
Bentley Gallery Project Room
Opening Reception: Friday, February 18, 6-8 p.m.
February 18 – May 21, 2022
Accompanying the main gallery show, artist Travis Rice will be presenting a brand new body of work in an entirely new sculptural direction in the project room. "Pure Fluff" features wall works of resin, foam, fiberglass and acrylic that offer sumptuous and high-relief surfaces undulating under an electric color palette. With evocative titles like "Root Beer Sizzle", "Apple Burst", and "Juicy Fruit", these artworks employ color-shifting paints and masterfully applied gradients that reward multiple viewings across several angles.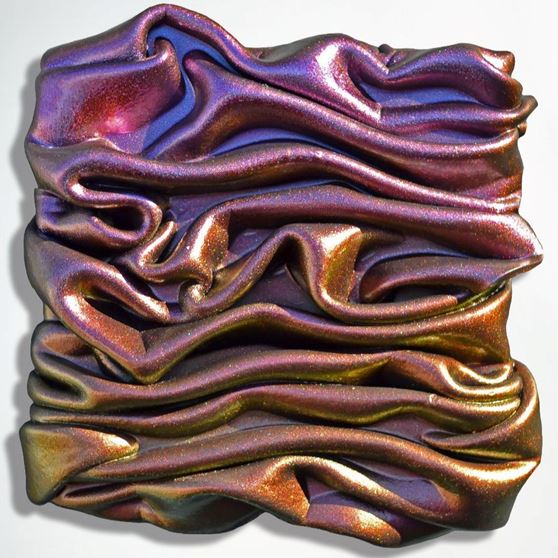 Please note: We respect your privacy and we will never sell, rent, lease or give away your information to any third party.

Subscribe To Our Newsletter
Receive the lastest artist and exhibition news from Bentley Gallery.