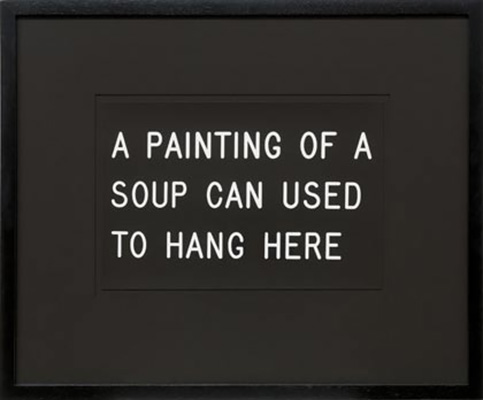 In the Absence of Color
May 17 – July 13, 2019
After our successful Color Spectrum show, Bentley Gallery proudly presents In the Absence of Color as a counterpoint. We show works by artists that use a monochrome palette; in doing so we are able to focus on elements such as composition, value, gesture, and form. Whether it's a hard edge drawn with charcoal, a sprinkling of paint or built up residue from smoke, the restrained use of color becomes the unifying thesis.
Bentley Gallery invites you to view in person the endless subtlety of values found in black and the remarkable visual range of white. As color denotes fleeting fashion, black and white makes a bold classic statement that expresses timelessness. The variation of medium and technique from each artist is wide-ranging, however, the craftsmanship and conceptual insight are constant.
Participating artists:
Click on images to view full image:
Bryan David Griffith's work spans photography, painting, sculpture, and installation, often using simple materials and equipment in unexpected ways. His work is held in public collections including the Museum of Fine Arts, Houston; University of Michigan Museum of Art; Center for Creative Photography; and Fort Wayne Museum of Art. He has exhibited extensively throughout the US. In 2016…CLICK TO READ MORE.
In his abstract paintings and prints, Daniel Brice explores both the physicality and the intellectual and emotional resonance of color. Based in sun-drenched Southern California, he translates the multi-hued blues of the bright Pacific Ocean and the lush reds, yellows, oranges, and greens of the local flora into the richly colored lines and rectangles that dominate his compositions. The surfaces…CLICK TO READ MORE.
Robert Kelly's painted collages are anchored in a step-by-step process of formal puzzle composition and informed by decades of expert surface crafting. Having grown fond of the pared-down tools of line, form, and color, he juxtaposes these elements with items gathered during extensive travels. Antique botanical drawings, handwritten notes, small sketches, and vintage signs come together as…CLICK TO READ MORE.
Ricardo Mazal explores themes of life, death, transformation, and regeneration through a multidisciplinary approach to painting that combines photography and digital technology. In 2004 he embarked on a trilogy examining the sacred burial rituals of three cultures, continents, and time periods. He began at the Mayan tomb of The Red Queen in Palenque, Chiapas, Mexico, then traveled to…CLICK TO READ MORE.
Udo Nöger works in a minimalist tradition, reducing everything he does "to a point where there is no more, no less"— a statement that captures the delicate balance of his pared-down aesthetic. This quest toward a conscientious reduction of visual information, however, plays a supporting role to the artist's primary interest: light. In his works, light passes through layers of oil, acrylic, and fabric, illuminating the…CLICK TO READ MORE.
In the fields of sculpture and drawing, George Thiewes creates sharp, angular work with a focus on the interaction of light and dark. That interest began in the 1990s while Thiewes was working on theatrical set designs, where he had to learn to create the illusion of space through lighting. Thiewes' sculptures are mounted on or in the wall and painted the same color as the gallery, making them…CLICK TO READ MORE.
Admirers of Jeremy Thomas' sculpture should be grateful to a thief. Thomas came to the College of Santa Fe to study Studio Arts as a painter and printmaker, both of which he had been doing since high school, even apprenticing with a master printmaker in his native Oklahoma. However, one semester while moving out of his dormitory, with boxes and bags piled around, the wooden box which held all of his…CLICK TO READ MORE.
Denise Yaghmourian was born in Bethpage, New York. She moved to Phoenix, Arizona in 1976. She enjoyed her childhood in central Phoenix, and spent lots of time in the pool, playing in vacant lots (filled with date palms and olive trees) and enjoyed gardening with her grandparents. Denise earned her degree in art through Arizona State University and works as a full-time artist. Her work is in…CLICK TO READ MORE.
Please note: We respect your privacy and we will never sell, rent, lease or give away your information to any third party.

Subscribe To Our Newsletter
Receive the lastest artist and exhibition news from Bentley Gallery.